Ok - so my latest recipe to try is coconut oil fudge. I decided to make them in candy molds to make them easier.
I found this recipe on the
LowCarbFriends
message board. I don't have the actual link to the post - but here is the recipe (tweaked to my own liking)
Chocolate Macadamia Nut Fudge:
4 T melted C Oil
3 squares of premium baking chocolate, melted (I used 85% Lindt Chocolate)
3 T of ground flax seeds
2 T of shredded coconut
Scoop of PP (I used Greens/Whey vanilla PP)
2 packets truvia
Whole Macadamia Nuts
I got 24 pieces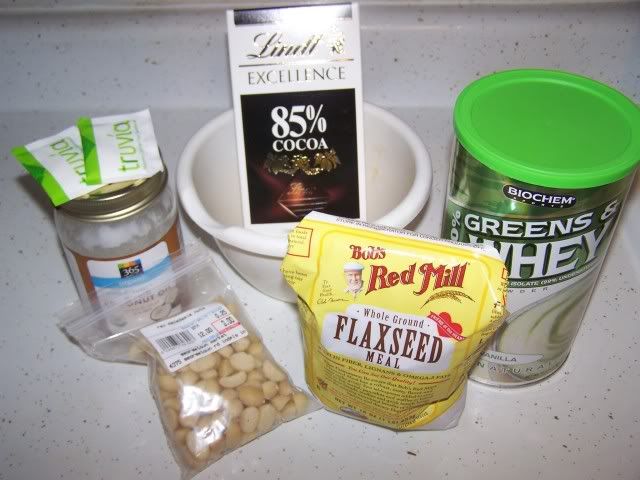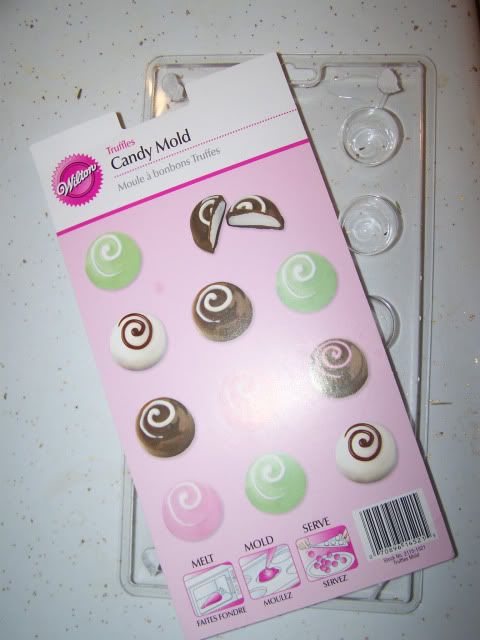 Melt the chocolate squares first - about 1 minute 30 seconds (I usually freeze mine so that's why so long - check your chocolate every 20 seconds or so...)
Add the coconut oil when there's about 20 seconds left and melt for another 20 seconds
Add the flax, coconut, protein powder & truvia - mix well.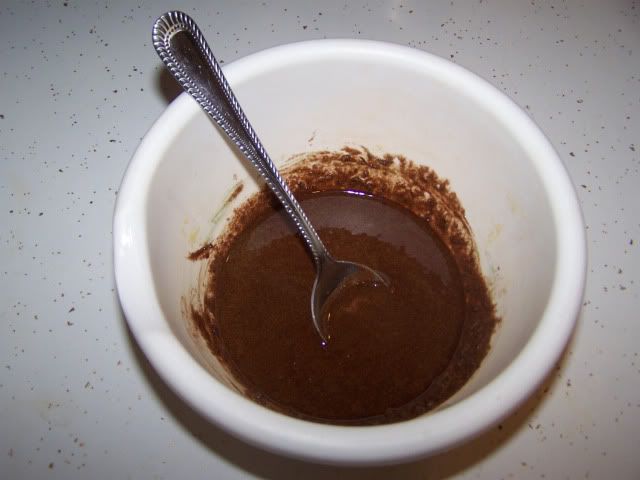 In the candy molds, place 1 macadamia nut in each mold. Pour chocolate into each mold over the nuts.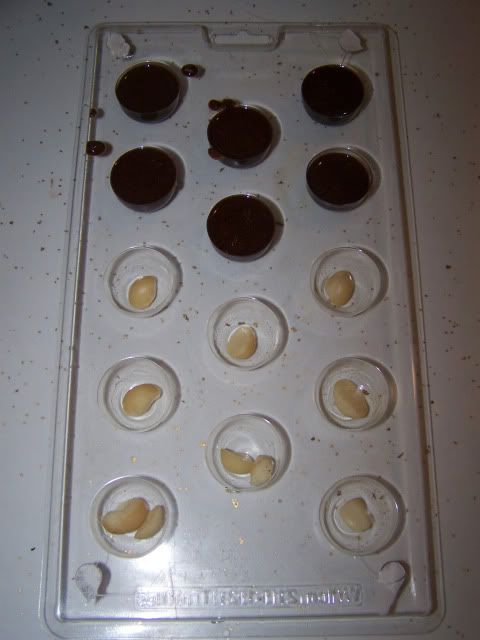 Place mold in fridge for a few hours. Once solidified, take out and place in an airtight container. Keep in fridge or freezer as coconut oil melts at room temp.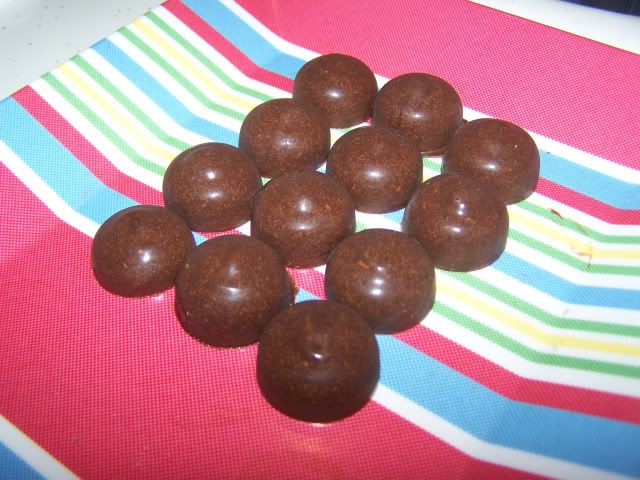 Carb Count:
4 T melted C Oil (56 g fat, 0 g carbs)
3 squares of premium baking chocolate, melted (I used 85% Lindt Chocolate) (18 g fat, 5 g net carbs)
3 T of ground flax seeds (6.75 g fat, 2 g net carbs)
2 T of shredded coconut (9 g fat, 1.5 g net carbs)
Scoop of PP (I used Greens/Whey vanilla PP) (.5 g fat, 1 g fat)
2 packets truvia (1 g carbs)
Whole Macadamia Nuts - 24 (40 g fat, 2 g carbs)
total fat = 131.25
total carbs = 11.5 g carbs
24 pieces =
5.5 g fat & .5 g carbs per piece